Dance with Todd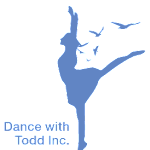 Dance With Todd Inc. was established in 2014 as a 501(c)3 organization to assist others through the grief process.  Our mission: We seek to provide a bridge to assist others through grief, one step, one dance at a time.
Sherri Sengsouvanna's world was shattered in 1993 when her then 12 year old Todd, was struck by a car and died instantly.  Nothing prepared her for the spiritual journey and crisis that lay ahead of her.  For more than 20 years following that fateful day, Sherri sought out answers to the meaning of everlasting life by simply following her heart and acting on her God-given intuition.   First and foremost, Sherri wanted to know that her son was okay but more importantly, she also wanted to know if there was a new way that she could learn to communicate again with Todd.
The signs were subtle at first, but the more Sherri learned to trust the signs and act on them, the more frequent they became until one day in September of 2013, when Todd showed up again in her life in a BIG way!  That was the day that brought profound healing and change once again as Sherri surrendered to God and the angels and began to fully embrace miracles as a natural part of life.  Watch the experience here that changed Sherri's life: Todd's Dance
It turns out that Sherri's darkest moment was transformed into her greatest gift as she developed a divine connection to her Creator where all things are possible.  It is from this perspective that Dance With Todd Inc. was established to serve others as well.  We acknowledge the healing power of music and dance to help us on the journey through grief and offer a wide range of holistic energy support services including:
Angelic Feng Shui for the Body and Home
Reiki
Dowsing
Life Coaching
Mentoring
More
Dance With Todd Inc. acknowledges there are many paths back to our Creator that can ease the pain of grief.  We don't presume to endorse anything other than what has worked personally for us.  So while Sherri's journey continues, DWT will continue to embrace the lessons learned from grief to reach higher states of awareness and consciousness with our Creator where love heals all.
To learn more about Sherri and Todd's sacred journey, visit us at: www.DanceWithTodd.com