Buy Two – Get One Free
Buy two items at regular price and receive another item of equal or lesser value FREE.

"Storm of Joy" offers a message of hope for audiences of all ages
Sherri Sengsouvanna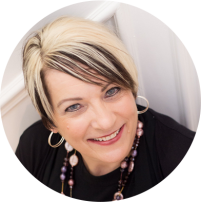 Sherri Sengsouvanna
Book Publisher
Welcome
Sherri Sengsouvanna is an Award Winning Author, Grief Mentor, Intuitive, Feng Shui Practitioner, Angleic Reiki Master, Founder of Non-Profit Organization, Dance with Todd, and Project Manger in the affordable housing industry.

As a writer, Sherri has published a children's book, "Storm of Joy" that offers a message of hope for audiences of all ages. Some people believe it's best not to think about their loss but a mother's love for a child is eternal. It cannot die and deserves to be honored always. Talking about and talking to their beloved child can lift the cloud of intense sadness that can become debilitating for those struggling with grief. Such is the case of Sherri Sengsouvanna, who has been living with the loss of her son Todd at an early age. Sherri's book, "Storm of Joy", is a story of divine connection that trumps the illusion of separation caused by the death of a child. It is in essence a great fairy tale with a happy ending, but it also reminds us "to keep the faith and ask for our own miracles everyday…anyway…anyhow…anywhere." For complete information, please visit: "Storm of Joy"
Sherri is also the Founder and Director of the non-profit Dance With Todd Inc. that was established to honor the memory of her son Todd who died instantly when he was struck by a car at the age of 12. Dance With Todd Inc. is committed to assisting others who have experienced a profound loss in their life to reclaim their joy again and rise above it. Dance With Todd Inc. is also a developer of affordable housing for low-income persons specializing in providing holistic supportive services to empower residents. Learn more about Dance With Todd Inc. here.
– Sherri Sengsouvanna
Storm of Joy
…the queen's sadness over the prince's death is overwhelming…
…until she rediscovers the prince in a new and amazing way…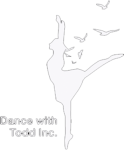 On February 7, 1993, Sherri's world was suddenly shattered when her only son Todd was struck by a car and killed instantly. In August 2014, Sherri founded a non-profit organization, Dance With Todd Inc, to develop affordable housing and help others who are facing adversity in life with holistic supportive services and products.